Three sample chapters from the book Arthur King.
1. Miss Le Fay
Miss Le Fay was once the richest, most powerful, most successful TV celebrity chef in the world. But then, I'm sure you already know that… don't you?
No?
Are you sure?
You must remember?
She was tall, beautiful, with long dark hair and a voice like chocolate sauce. She didn't smile much but her eyes twinkled like stars and whenever she made pastry, the whole world fell under her spell, watching her long bejewelled fingers mix together the flour and fats as if these two most common ingredients (which you can find in any supermarket) were in fact the most exotic things in the universe.
Miss Le Fay – and again I'm sure you already know this – was on TV seven days a week, fifty-two weeks a year. At 7 o'clock in the evening, just after the local news, she appeared and greeted her viewers. She had an audience of millions right across the globe. From Great Britain to China, the U.S.A. to India, everyone knew her name. Cable, Satellite and MissLeFay.com – there was no escape.
No-one could recall where she'd come from or how she'd come to be so famous. She'd appeared one day as if from nowhere, like an unknown comet blazing a trail in the sky. At first she was on just one day a week, a Tuesday I think it was, sometime in the afternoon. You, I hope, would have been at school. Then it was twice a week, three times, four, until at last she was prime-time telly every single day. Even on Christmas Day she appeared, when, just for a few minutes, she'd stop to let the Queen give her "little talk".
Of course back then, there were, like today, many more TV celebrity chefs, but all of them met with strange, unexplained 'accidents'. Most notorious among them was Colin 'Big Mc' McKee, found in the world's biggest haggis, cooked for a charity dinner.
You don't remember him?
You don't remember the haggis?
What about Guy Blancmange with the Michelin stars, now flipping burgers in a motorway service station? Or perhaps Arnaud de Foisgras, found fattened up in a pigsty on a farm in Northern France?
You don't remember any of them?
Well, that isn't surprising and to be honest, I know you won't remember Miss Le Fay at all. It's only to be expected, and what follows is the reason why you have forgotten her.
You and everyone else in the world.
But it could have been so very, VERY different, if not for the bravery of a boy called Arthur King.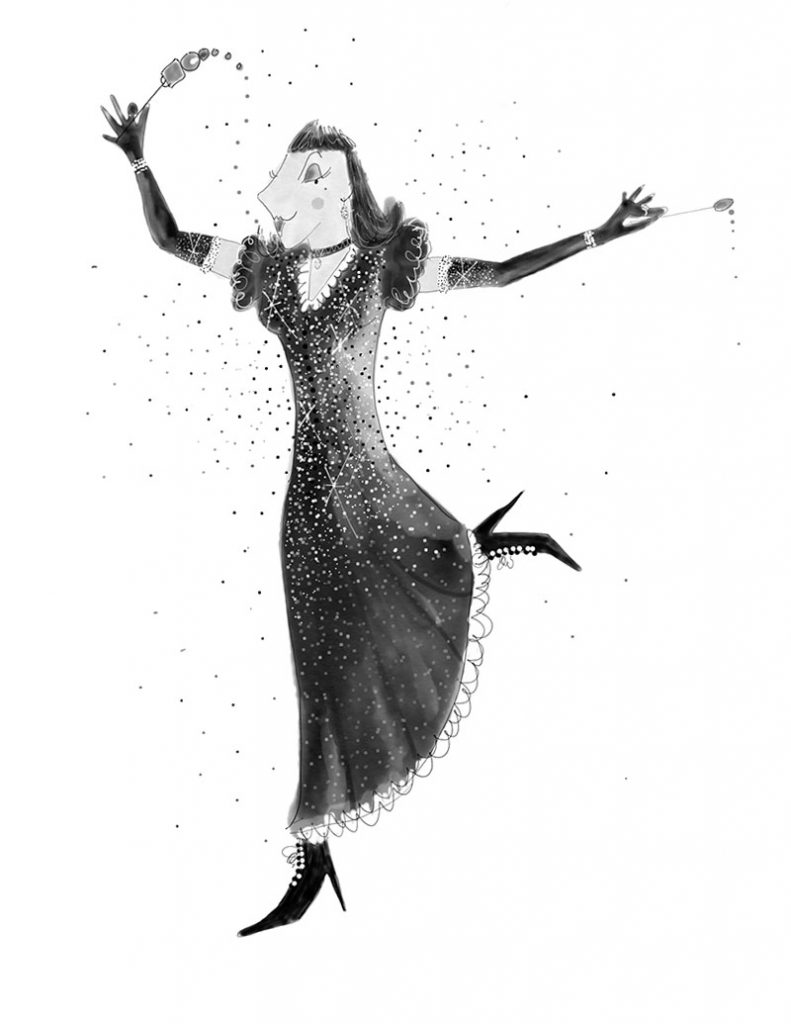 2. Arthur
Before we begin the story, I would like to say a few words about Arthur. We all know an Arthur. I knew many when I was at school. A bit quiet. Like to keep themselves to themselves. They daydream too and you'll often see boys like Arthur staring out the window, lost somewhere within their own thoughts.
Arthur was small for his age. He was clumsy and not very strong. He didn't like P.E. or worse, double-games on a Monday. He was no good at throwing, jumping, running, hitting balls or any of that stuff. He preferred instead to read a good book. He had mousey coloured hair which his mum cut, freckles and a rather nervous smile, which stretched and pinged back like an elastic band on his face.
He also had a rather unfortunate name, not that there's anything wrong with the name Arthur of course. It's a bit old fashioned maybe, a name more suited to your grandfather or great-grandfather perhaps, but then, names do come back into fashion, like flared trousers and Ra Ra skirts. No, it wasn't so much the name Arthur as the name Arthur King that was the problem.
Frank Flatterbatty, the school bully, called him King Arthur all the time. In fact, everyone at school called him that. Funny at first maybe, but after a while, after a very short while, the joke wore thin, like the elbows on Arthur's school jumper and the knees on his trousers. What made it worse however was that Arthur, like everyone else in his class, had to sit at a round table. Even some of his teachers, especially Mr Kendal laughed at his name. He called all the other boys his knights. "Lancelot," he'd say at register. "Bedivere," laughing loudly at his own joke. "Ha-di-ha-di-ha!"
Now you will almost certainly have met a Mr Kendal before, and if you haven't then you will – one day. For those that have, I needn't say anymore. For those that haven't, nothing I say will help.
Nowadays however no-one calls Arthur, King Arthur anymore, because now everyone likes him, and again what follows is the reason why. It's the same reason that no-one remembers the beautiful and mysterious Miss Le Fay.
So let's go back a year to when our tale begins; a tale which starts with a blank page…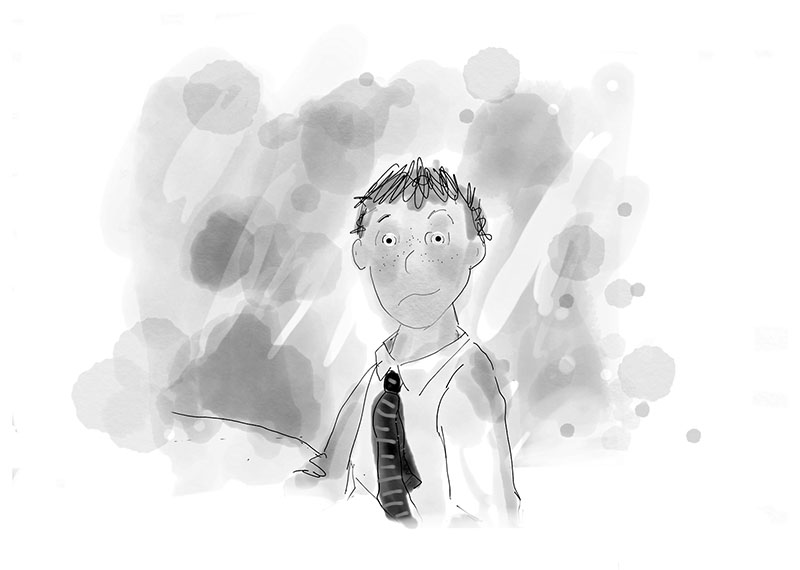 3. Mr and Mrs King
All great stories (this one included) start off as blank pieces of paper, at which their authors (in this case me) stare while they think of what to write. This is exactly what Arthur found himself doing one day; staring at a blank piece of paper wondering what to write for his homework.
Well, it wasn't completely blank.
At the top of the page he'd written five words – the title of his holiday assignment; What I did this Summer. But the problem was this: he hadn't done anything. There were just two weeks to go until school started again and whereas most children – at the very least – had been away or were going to go on holiday, so far Arthur had stayed either in the house, or, weather permitting (and the weather was rarely permitting), in the garden. No matter how many times he asked his parents where they were going and when they were going on holiday, the answer was always the same.
They weren't going anywhere.
It never used to be like that. They always used to go away in the summer. A caravan by the sea or something similar. But over the last year things had changed and there were two reasons why.
Firstly, his mum couldn't bear to miss Miss Le Fay's TV show 'Cooking Magic!' She was obsessed with the 'kitchen sorceress' as the papers liked to call her, and wanting to be just like her idol, she insisted on practicing her 'art' every single day, faithfully reproducing one of Miss Le Fay's recipes for dinner. And so, every day, a new disaster was served up for her family to try. Every day it tasted the same and every day it looked no different – only the name changed. Whether it was Chinese, Indian, French or Italian; a stir-fry, a curry, a casserole or a pizza, in the end every meal looked like a cowpat – especially the pizza, whatever the topping.
The second reason was the upcoming fete in the grounds of Arthur's school. Every year, within a huge marquee, a giant vegetable competition was held along with competitions for chutneys, pickles, cakes and pies. Everything that was edible (or indeed, inedible) was up for a prize. This year, Arthur's dad had decided to enter the giant vegetable competition although he'd never grown a vegetable in his life, not a single spud. Every day and every night, he would tend his crop of marrows, cooing around them as if he'd laid them himself. He sang to them and wrapped them in blankets. He even read them stories. The greenhouse was more like a nursery.
But he was not alone in his new obsession.
All across the country and indeed the world, the craze for growing giant fruit and vegetables had been reported in all the papers. From Land's End to John O'Groats, New York to Moscow, hundreds of thousands of men and women had taken up the challenge, growing things as big as the words needed to describe them. Massive mammoth marrows. Large leviathan leeks. Proud prodigious pumpkins. Tremendous titanic tomatoes and cracking colossal cucumbers.
And although the cause for the craze was a mystery, Arthur had learned of one reason at least for his dad's strange endeavours, for who was opening the fete this Saturday, in five days' time?
Who else but Miss Le Fay.
When Arthur's dad watched 'Cooking Magic!' he hung on every one of her words as if he was a puppy waiting to be taught a new trick or perhaps given a biscuit. He was desperate to impress her with one of his vegetables. Therefore he couldn't possibly go on holiday. Who would look after his children… I mean, marrows?
So in fact there was one reason why they weren't going anywhere, and that reason was Miss Le Fay.
"Can you clear your things from the table now Arthur," his mum said, flitting about the kitchen like a moth made mad by a lightbulb.
Arthur gathered up his single sheet of paper while his mum made a racket with her pots, pans and cutlery.
If the greenhouse was like a nursery then the kitchen was like the laboratory of a mad scientist, and his mum was indeed just that. The marrows in the greenhouse may have had something of Frankenstein's monster about them, but it was the dinners that were really monstrous.
"Mum?"
"What is it Arthur?!" she snapped, scanning a row of jars in each of which, hideous things had been pickled; things for which no-one had yet invented a name. Except that was for Arthur.
Dungleberries. Gruntlepops. Spewdlelumps and clinkerburps.
"Why can't we go on holiday?" he asked, hoping that his mum would not reach down the clinkerburps.
"Not now Arthur. Go and get your dad. Dinner's ready."
Arthur stole a glance at the steaming mass sitting in its baking tray on top of the oven. It hadn't been baked so much as already digested. He looked at the clock. Ten to seven. That's why his mum was flustered. It was almost time for Monday's 'Cooking Magic!' Everyone had to be seated and silent when the theme music began.
There was no talking when Miss Le Fay was on the telly.
Arthur left the table and went outside. He breathed in the fresh air, and only then realised how appalling the smell in the kitchen had been. Even Myrtle, his dad's beloved pig, foraging in her sty smelled better.
He found his dad as expected, in the greenhouse, tending to his even more beloved marrows.
"Five days to go Arthur," he said rubbing his hands as an old stereo played a tape of whale sounds. "It helps to keep them calm," he said in a whisper, and then, very strangely, he began to quietly make the sounds himself.
"Eeeeeeeeeeeeooooooooooow….aaaaaaaaaaahhhhhhhhhiiiiiiii… meeeeeeeeeeeuuuuuuuuuuu…"
"Helps keep the marrows calm, or you?" Arthur asked, to which his dad stopped pretending to be a whale, leaving that to the whale-size marrows.
"Don't be cheeky," he said. "This is very serious. What do you want?"
"Dinner's ready," Arthur said.
At hearing the news his dad closed his eyes and breathed hard through his nose.
"Whatever is it today?" he asked shaking his head.
"Whatever it was yesterday," Arthur replied. "But with a different name."
His dad bowed his head like a General, receiving bad news from the battlefield.
"I'll be there in a minute," he said in a whisper, as if he didn't want his marrows to hear.