Latest books from Eliot Press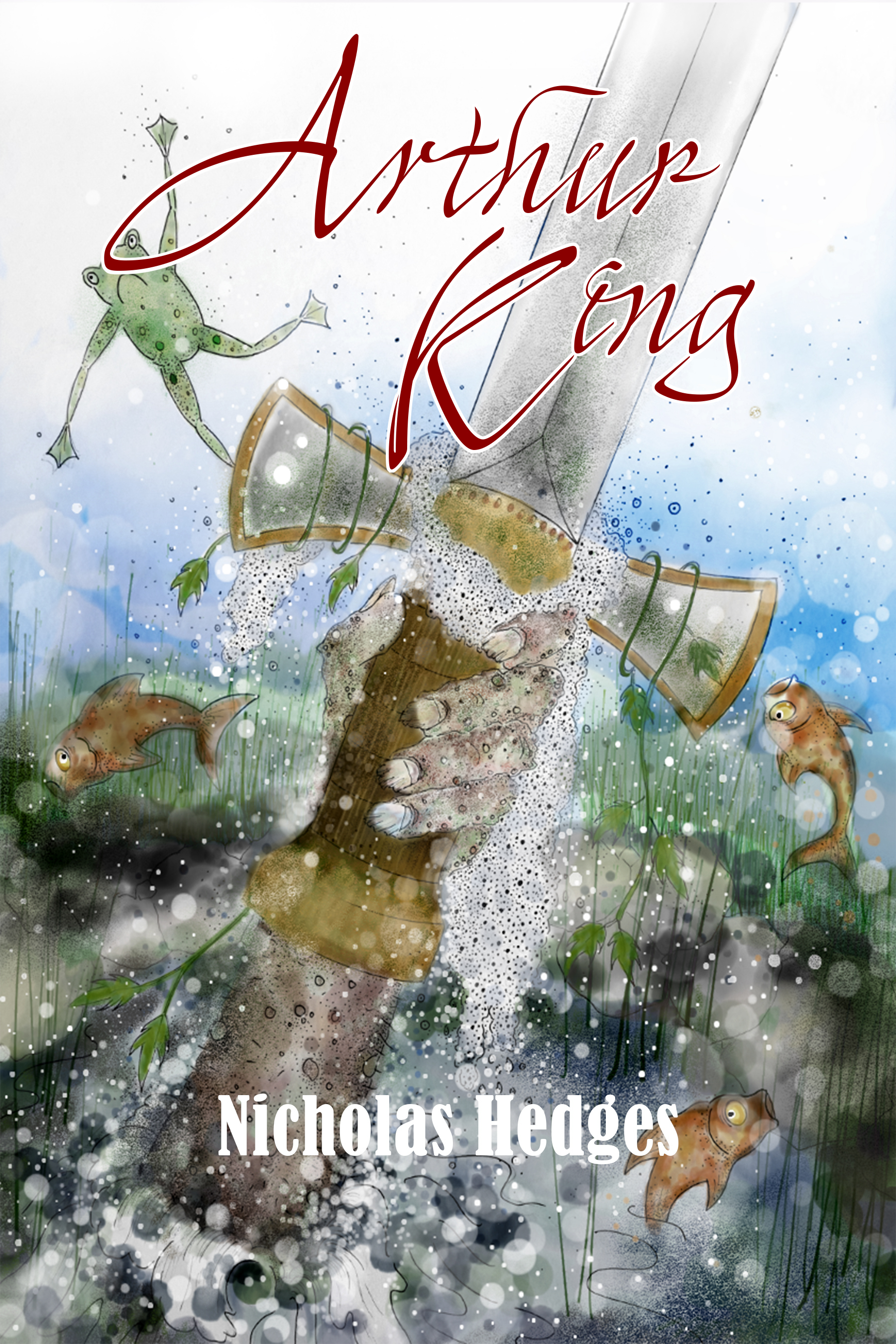 Arthur King
9-12 years
TV celebrity chef Miss Le Fay is an international superstar, but unbeknown to her millions of fans right across the globe, she is in fact Morgan Le Fay, the Arthurian sorceress. As a celebrity chef, she's cooking up a plot to take over the world, casting spells through her recipes in books, online and on telly. All that stands in her way is a small boy called Arthur King, and all that stands in his – although he means to help – is the hapless wizard of mythical yore, Merlin. 
With a live, 'Cookalong' planned for the weekend, Arthur and Merlin know the world is in peril. They have to act fast and find Excalibur, but with killer spells like 'cheese and chutney melts' to contend with – not least Merlin's rusty knowledge of magic, the pair must journey forwards and backwards in time in a bid to thwart Morgan's wicked schemes. 
Will they succeed? Or will the taste of Morgan's spells, prove to be too good?
Discover more about Arthur King
Buy the eBook on Amazon
Buy the paperback on Amazon
---
Coming Soon! 'The Abominable Doughman'
9-12 years
Flour, water, salt and yeast. That's all you need to make a loaf of bread. Add anything else and you get a monster.
Never could Gordon have imagined that his dream of owning a bakery would lead him, his family and the country into a nightmare. When his daughter, Iris, is bullied at school, he gets her to make a 'worry loaf' - a dough into which she can release some of her anger. The dough begins to rise and grows to become a monster which takes revenge on the bully, Natasha, who disappears among a trail of dough.
With fingers pointing at Gordon he too makes a 'worry loaf' which like his daughter's grows to become another giant creature. After huge drifts of dough are discovered in the direction of London, Iris thinks she knows where Natasha has gone and the reason for her behaviour. The two huge creatures meanwhile wreak havoc in the City. Will the police find Natasha? Can the creatures be stopped? Or will the family's new beginning lead all to a sticky end?
---
Eliot Press on Instagram